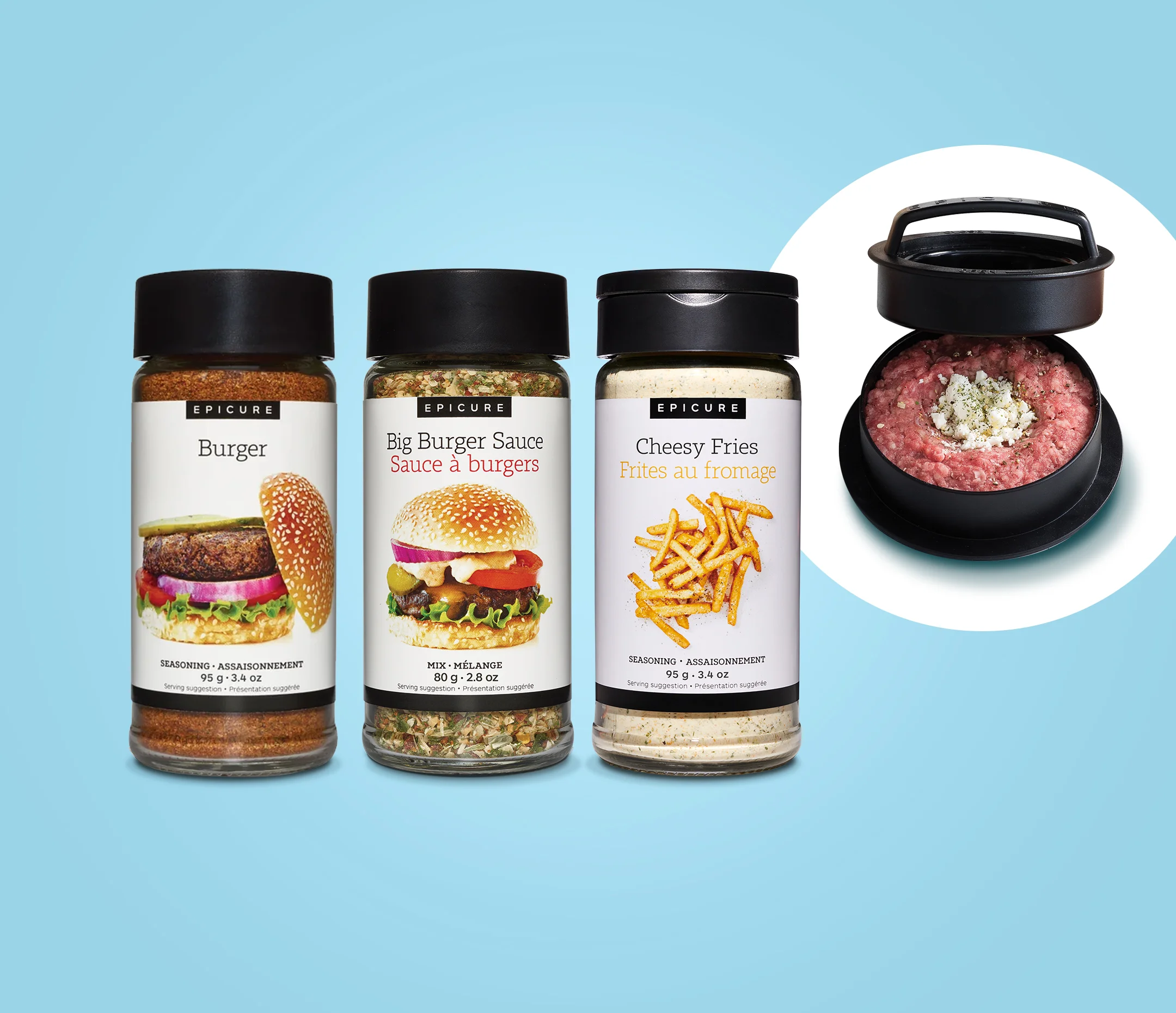 Season, sizzle, and stack juicy burgers all summer long with sides of Cheesy Fries! Use Hot Burger Summer to make burgers your way – between two buns or layered on crispy lettuce and loaded with all the toppings, sauces, and condiments you love.   
1 x Burger Seasoning  
There's no room on the grill for bland burgers. Enhance burger patties with the robust flavour of onion, garlic, and red bell pepper with a mild paprika kick.  
1 x Big Burger Sauce  
Whether you slather it on your burger or use it as a dip for fries, this saucy goodness brings the tang with a hint of garlic.   
1 x Cheesy Fries Seasoning   
1 x 3-in-1 Burger Press 
Press perfectly shaped patties, stuffed burgers, and sliders with this non-stick 3-in-1 Burger Press.  Compact design allows for easy storage and Dishwasher safe.