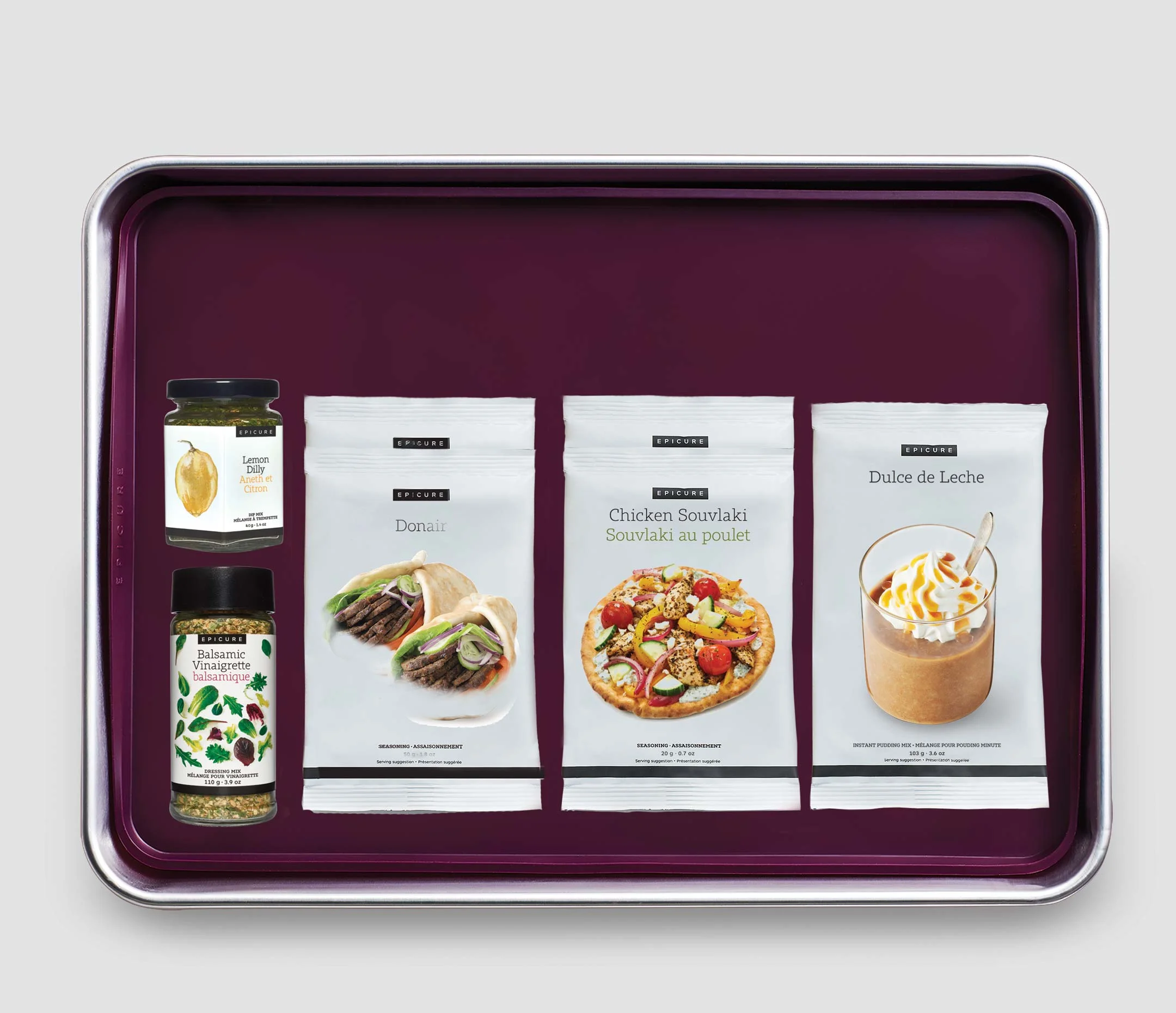 Indulge in 5 simple yet delicious Mediterranean-inspired recipes along with cookware that will have you feeling good from the inside out!  
Each recipe serves 8-10 people for under $3.00 a serving!  
Collection includes: 
Chicken Souvlaki Seasoning (2) 
Donair Seasoning (2) 
Lemon Dilly Dip Mix 
Balsamic Vinaigrette Dressing Mix 
Dulce de Leche Mix  
Sheet Pan  
Sheet Pan Liner  
INGREDIENTS: Enjoy traditional, restaurant-quality Mediterranean flavours at home. Blends are low in sodium, gluten-free, and free-from artificial colours and flavours. 
QUICK & EASY: The Sheet Pan and Sheet Pan Liner will help you cook faster, easier, and with minimal cleanup. Recipes go from raw to ready in 20 minutes or less! 
ENDLESS OPTIONS: Use seasonings to add flavour to chicken, beef, fish, or tofu! Try them on veggies or mix with olive oil to use a dressing. Multi-purpose blends can be used at breakfast, lunch, dinner, and includes a sugar conscious dessert!