Winter Warm Up Collection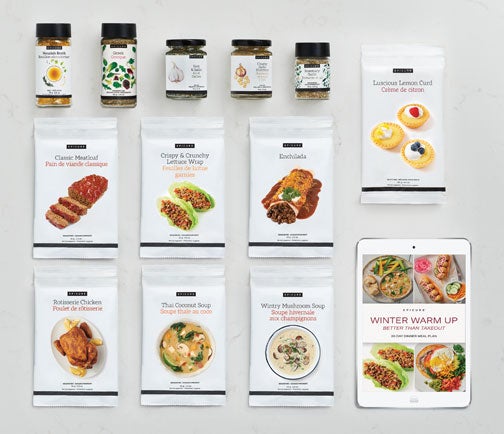 Currently Unavailable
Enjoy better-than-takeout meals while rocking your #EpicLife with 12 new and bestselling products.
Use the free 30-day digital meal plan (find on epicure.com) and recipes to create a whole month's worth of family-friendly, Good Food. Real Results.™ approved dinners, all ready in 20 minutes or less.
Collection includes:  Nourish Broth Mix, Greek Dressing Mix, Herb & Garlic Dip Mix, Creamy Garlic Hummus Dip Mix, Rosemary Garlic Seasoning, Luscious Lemon Curd Mix (2), Classic Meatloaf Seasoning (2), Crispy & Crunchy Lettuce Wrap Seasoning (2), Enchilada Seasoning (2), Rotisserie Chicken Seasoning (2), Thai Coconut Soup Seasoning (2), Wintry Mushroom Soup Seasoning (2).