Mexican Layer Dips for Verrines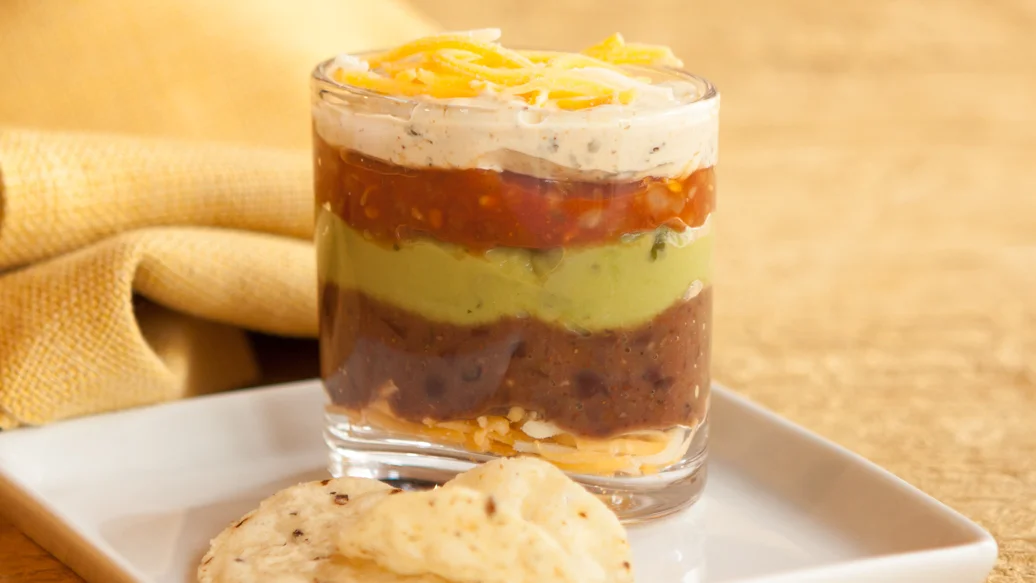 30 min
6 verrines
$0.78/serving
Use straight-sided verrines to show off this recipe's colourful layers.
Ingredients
2 tbsp low-fat cheddar cheese, grated
Preparation
Layer ingredients into 6 verrines in order listed above, starting and ending with half of the cheddar.
To ensure nice even layers, use a piping bag (a resealable bag with the corner cut off is ideal) for Black Bean Dip and Guacamole Dip.
Nutritional Information
Per serving: Calories 0, Fat 0 g (Saturated 0 g, Trans 0 g), Cholesterol 0 mg, Sodium 0 mg, Carbohydrate 0 g (Fibre 0 g, Sugars 0 g), Protein 0 g.
Tips
Serving Suggestion: Serve with crispy tortilla chips.