Easy Peasy Taco Mix (Pack of 2)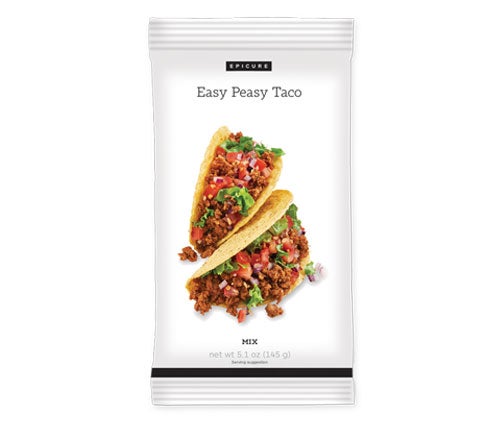 Currently Unavailable
Head's up! This item is currently unavailable and we're busy making more. Can't wait? Get an exclusive taste in the Simple Summer Collection now! 
More than a seasoning! This plant-based taco filling tastes like meat—just add water or broth!
Warming savory Tex-Mex flavors with slow-building heat (not spicy).
Made from sustainable pea protein, the mix is vegan, soy-free, gluten-free, and minimally processed. Power up with 22 g protein per serving (1 pack contains 4 servings). 
Hydrate mix with your favorite Epicure broth mix.