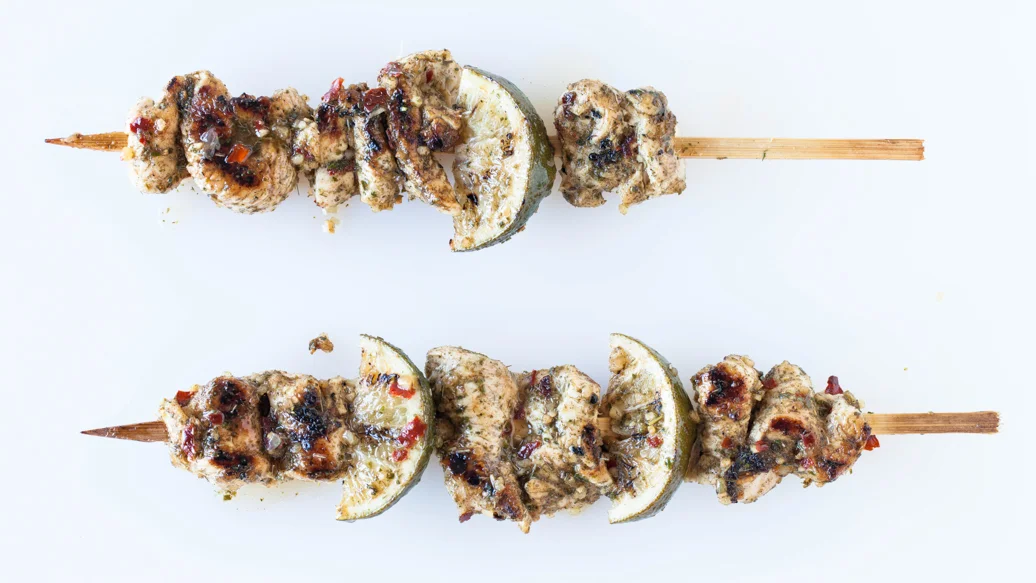 25 min
8 - 10 servings
$1.99/serving
Eat, love, dry glazing made easy. Elevate the grill with hints of lemongrass, intense lime, and the subtle heat of chili. Make a big batch to cook once, eat twice with ease.
Ingredients
3 tbsp olive oil
2 1⁄4 lbs (1 kg) boneless chicken breast
juice of one lime, optional
Preparation
Grill:
Combine Bali Glow Dry Glaze and oil in a re-sealable bag or bowl, add chicken and coat well. Let marinate in fridge for at least 15 minutes.
Lightly oil grill with a basting brush. Cook on preheated grill, over low heat, with lid closed, for approximately 6 - 8 minutes, turn chicken over and cook another 6 - 8 minutes until done.
No Grill:
Lightly oil a fry pan and cook chicken over medium-low heat for approximately 5 minutes. Turn over, and place in a pre-heated 350 °F (175 °C) oven and cook another 10-15 minutes, until chicken is cooked right through, let rest for 5 minutes before serving.
Using a 2-in-1 Citrus Press, squeeze lime over chicken and serve.
Nutritional Information
Per serving: Calories 220, Fat 8 g (Saturated 1.5 g, Trans 0 g), Cholesterol 85 mg, Sodium 270 mg, Carbohydrate 4 g (Fiber 0 g, Sugars 2 g), Protein 31 g.