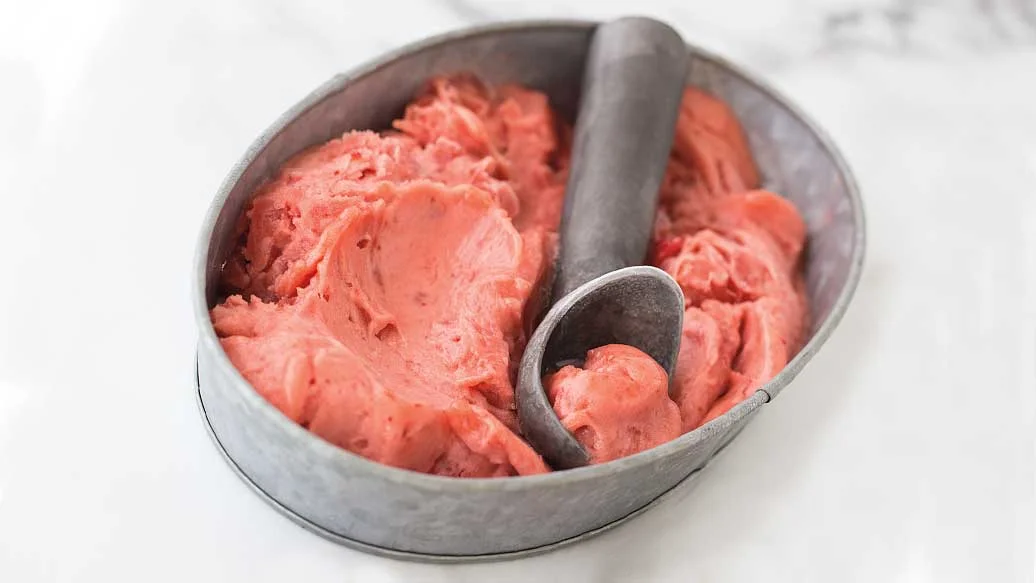 4 hours
4 servings
$1.48/serving
A refreshing dessert—perfect any time of the year, especially if you freeze your summer u-pick berries. Easy to prep; simply allow 4–6 hours to freeze prior to serving. This will be worth the wait, never have an excuse to miss your daily serving of fruit again!
Ingredients
4 cups fresh or frozen unsweetened berries
2⁄3 cup water
Preparation
In two batches, pulse 2 cups strawberries and 1 1⁄2 tbsp Summer Berry Dip Mix in a blender or food processor until coarsely combined. Slowly add 1⁄3 cup water and pulse until smooth and thick, regularly scraping down sides with a spatula.
Pour into an 11" x 7" non-stick pan. Freeze 4–6 hours, or until completely frozen.
Return to blender and pulse briefly to create a thick slush, taking care not to over-blend.
Spoon into individual dishes and serve immediately.
Nutritional Information
Per serving (1 cup): Calories 90, Fat 0 g (Saturated 0 g, Trans 0 g), Cholesterol 0 mg, Sodium 2 mg, Carbohydrate 21 g (Fiber 5 g, Sugars 16 g), Protein 1 g.