Big Batch Raspberry Chicken Marinade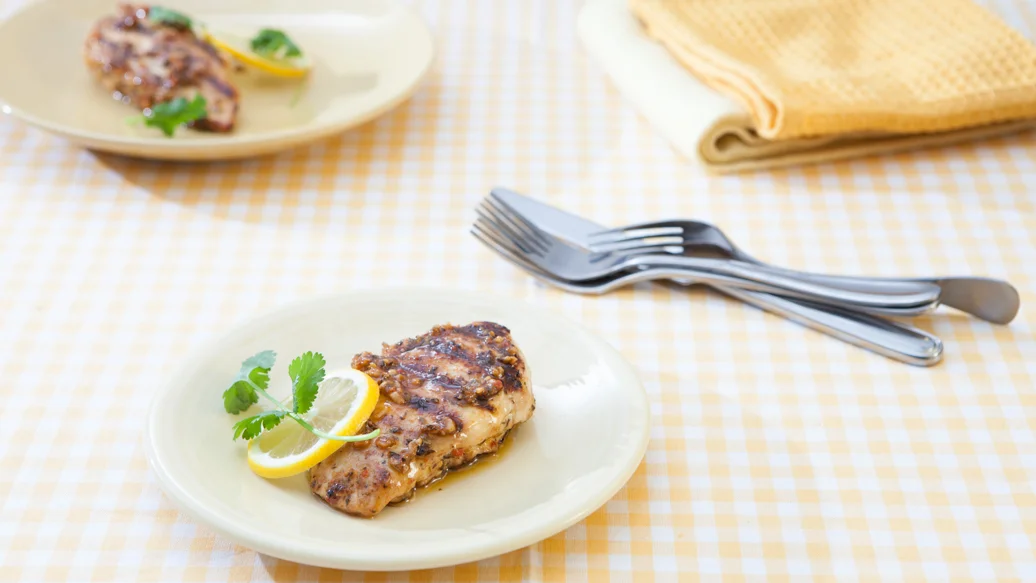 2 hours
3 cups
$0.34/serving
Perfect for meal prep and ideal for the grill or oven. Marinate protein at least 2 hours, then cook, portion and freeze for easy meals. Or, marinate, portion, freeze, thaw completely in the refrigerator, then cook. Either way, your future self will thank you!
Perfectly Balance Your Plate
Serve with 1 cup rice and 2 cups leafy greens with 2 tbsp Epicure dressing
Ingredients
2 cups olive oil
1⁄2 cup Lemon Pepper Wing Seasoning or Tuscan Chicken Burger Seasoning
1⁄3 cup Honey Mustard
1⁄3 cup raspberry vinegar
Preparation
Whisk oil with Lemon Pepper Wing Seasoning, Honey Mustard, and vinegar.
Portion meat into resealable plastic bags.
Divide marinade, then pour each portion over meat in bags.
Squeeze out air from bags and seal as close as possible to meat.
Refrigerate at least 2 hours or freeze up to 2 months. Defrost before cooking.
Nutritional Information
Per serving: Calories 90, Fat 10 g (Saturated 1.5 g, Trans 0 g), Cholesterol 0 mg, Sodium 10 mg, Carbohydrate 2 g (Fiber 0 g, Sugars 1 g), Protein 0 g.