Blue Butterfly Herbal Tea Blend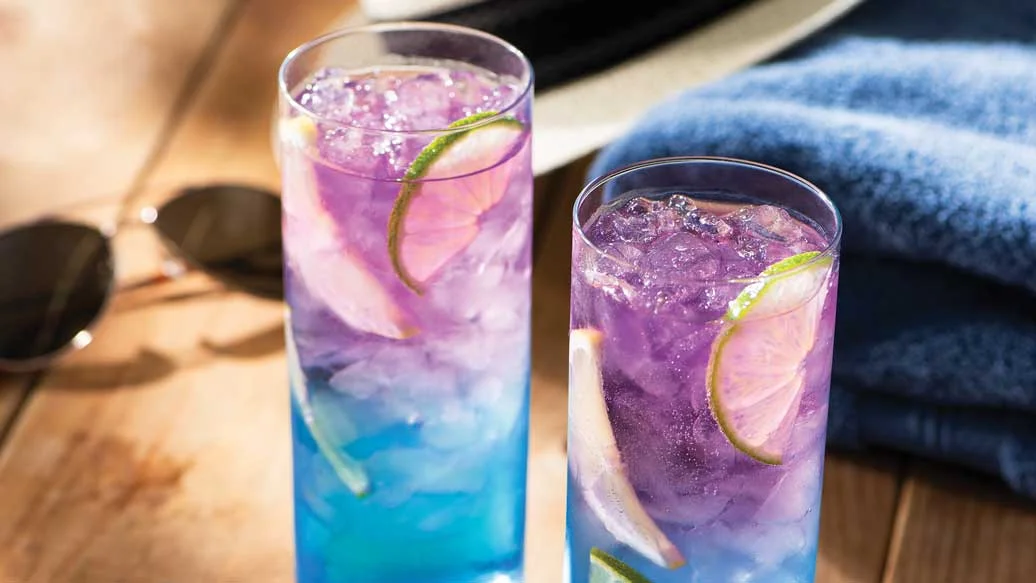 10 min
1 serving
$0.59/serving
Refreshing, fruity and unique. Add a squeeze of lemon juice and watch the gorgeous colour transform from indigo blue to fuschia pink.
Ingredients
1 cup boiling water
Preparation
Pour 1 cup boiling water over 1 tea bag. Steep 5-7 min. Chill for a refreshing, caffeine-free iced herbal tea.
Nutritional Information
Per serving: Calories 0, Fat 0 g (Saturated 0 g, Trans 0 g), Cholesterol 0 mg, Sodium 0 mg, Carbohydrate 0 g (Fiber 0 g, Sugars 0 g), Protein 0 g.