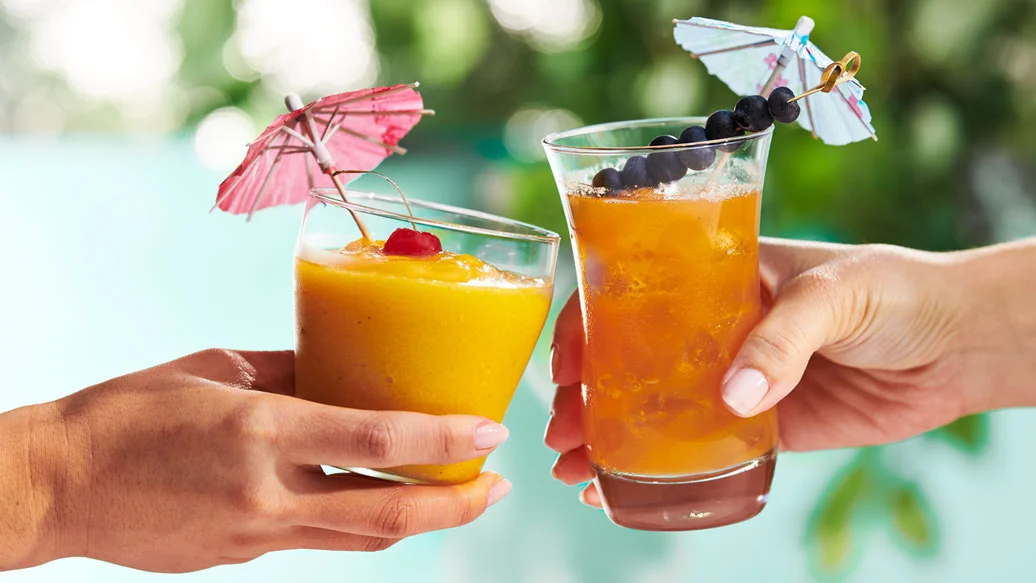 5 min
4 servings
$1.67/serving
Ingredients
1 lime
2 cups frozen mango chunks
2 cups coconut water
2 oz tequila
1 tbsp Strawberry Margarita Mix
10 ice cubes
Toppings (optional): mint leaves, lime slices
Preparation
Slice lime in half. Using 2-in-1 Citrus Press, squeeze juice into a blender. Add mango, coconut water, tequila, and mix. Blend until smooth. Add ice cubes, 5 at a time, until a slushy texture is achieved.
Pour into glasses. Add garnish, if desired, and serve.
Nutritional Information
Per serving (about 1 cup): Calories 110, Fat 0 g (Saturated 0 g, Trans 0 g), Cholesterol 0 mg, Sodium 35 mg, Carbohydrate 18 g (Fiber 1 g, Sugars 14 g), Protein 1 g.
Tips
Rub a lime wedge around the edge of each glass; dip rim on plate with salt, until covered. Pour margarita into each glass, garnish, and serve.