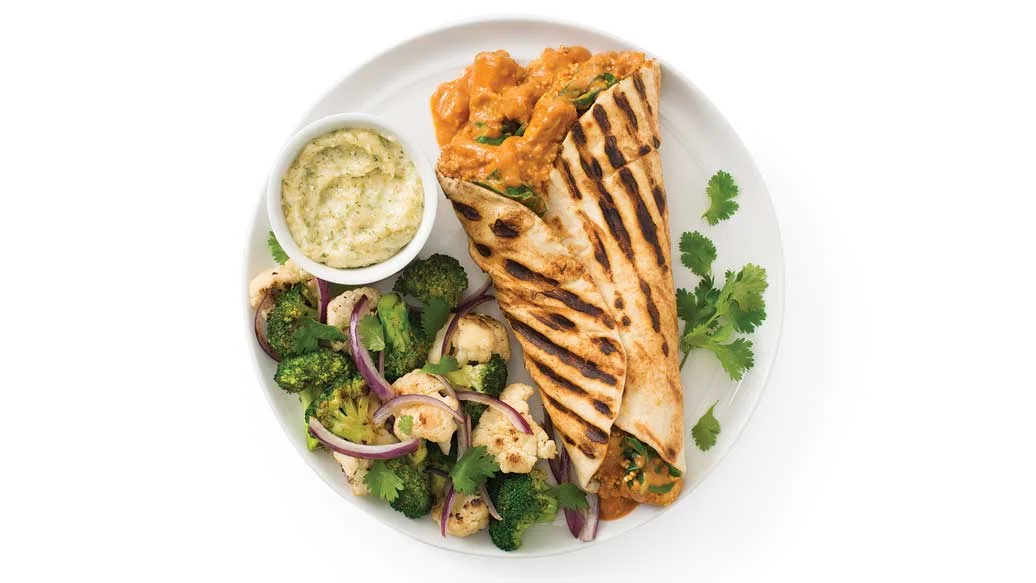 13 min
2 servings
$3.40/serving
Stretch leftover Butter Chicken into another meal. Bulk it up with quinoa and spinach for a filling hot sandwich dinner.
Ingredients
1 cup shredded spinach or kale
1 cup cooked quinoa, rice, or couscous
2 pieces naan bread, whole-wheat tortillas, or pitas
1⁄4 cup low-fat plain yogurt or light sour cream, optional
Preparation
In Round or Multipurpose Steamer, stir Butter Chicken with spinach and quinoa. Microwave on high, stirring occasionally, until warmed through, about 5 min.
Gently warm naan in the microwave, if you wish.
Divide chicken mixture between naan, then roll up. Dish up with yogurt, if you wish.
Nutritional Information
Per serving: Calories 470, Fat 9 g (Saturated 3 g, Trans 0.1 g), Cholesterol 70 mg, Sodium 460 mg, Carbohydrate 62 g (Fibre 6 g, Sugars 4 g), Protein 35 g.