Chicken Scaloppine with Lemon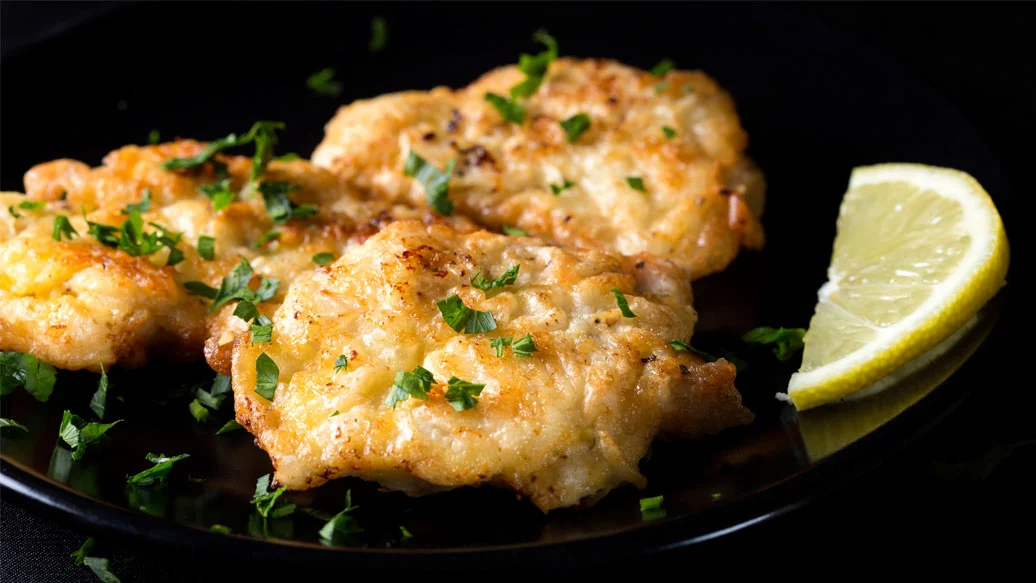 20 min
4 servings
$2.26/serving
Ingredients
1⁄3 cup flour
Sea Salt, to taste
Black Pepper, to taste
4 boneless, skinless chicken breasts, pounded very thin
1 tbsp olive oil
1⁄2 lemon, juiced
2 tbsp butter
1 tbsp parsley
4 lemon wedges
Preparation
Mix together flour, Seasoning, Sea Salt and Pepper. Pat chicken breasts dry with a paper towel and generously dredge in flour mixture.
Heat a frying pan over medium-high heat. Add olive oil and pan-fry chicken until golden brown, about 4 minutes per side. Remove from pan and keep warm.
Add lemon juice to pan, stirring to scrape up all flavourful bits. Remove pan from heat, swirl in butter and parsley. Serve chicken breasts with a light drizzle of lemon butter sauce and a wedge of lemon.
Nutritional Information
Per serving: Calories 270, Fat 13 g (Saturated 5 g, Trans 0.2 g), Cholesterol 90 mg, Sodium 170 mg, Carbohydrate 10 g (Fibre 1 g, Sugars 0 g), Protein 28 g.
Tips
Omit butter and use a squeeze of fresh lemon juice.