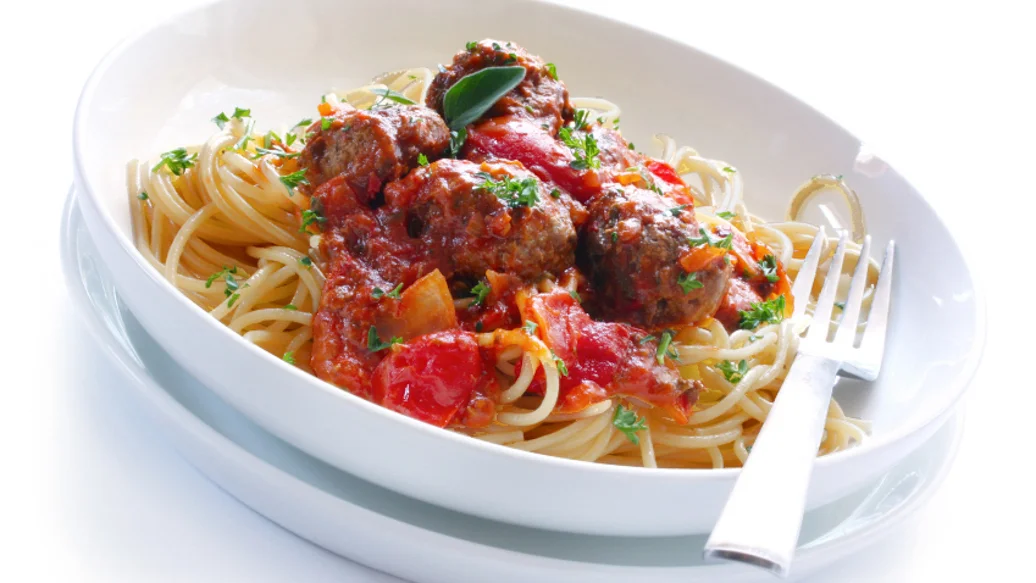 30 - 35 min
12 meatballs or 4 servings
$3.19/serving
Let's get rolling! This is your go-to recipe for amazing meatballs, every time. The blend has classic Italian flavours, like aromatic herbs and black pepper, that will have your mouth watering. Opt for leaner ground meat like chicken or turkey for lower fat meatballs. And, check out the recipe tip below to see how you can cook meatballs in a fraction of the time in an Epicure Steamer!
Perfectly Balance Your Plate
Serve with 1 cup cooked pasta and 1 cup steamed veggies.
Ingredients
1 egg, beaten
1 pkg Crispy & Crunchy Coating Mix, or 1/2 cup breadcrumbs
1 lb (450 g) lean ground beef, chicken or turkey
Preparation
Preheat oven to 375° F (190° C).
Combine all ingredients in a large mixing bowl. Wet hands slightly and form 2 tbsp of mixture into evenly shaped meatballs.
Place 1" apart on Sheet Pan, lined with Sheet Pan Liner. Bake 20 minutes.
Nutritional Information
Per serving (3 meatballs): Calories 275, Fat 12 g (Saturated 5 g, Trans 0.5 g), Cholesterol 110 mg, Sodium 350 mg, Carbohydrate 15 g (Fibre 1 g, Sugars 1 g), Protein 25 g.
Tips
Serve with Epicure Marinara Sauce over spaghetti, topped with grated Parmesan cheese.
Slash cooking time with the Round or Multipurpose Steamer! After rolling, arrange meatballs in the steamer, cover, and microwave on high for 4 minutes, or until cooked. Meatballs prepared in the microwave are best eaten the same day.