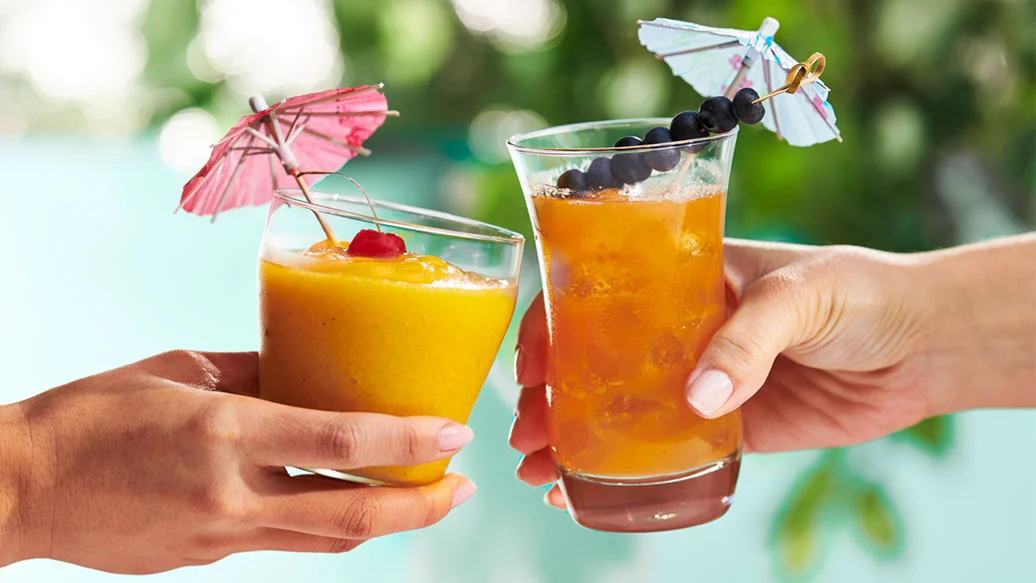 12 min
4 servings
$0.89/serving
Ingredients
1 small cantaloupe
1 tbsp fresh lemon juice
1⁄2 tbsp maple syrup
Preparation
Cut off both stem ends of the cantaloupe. Place on a cutting board, one flat side down. Using a sharp knife, carefully cut off the peel using a downward slicing motion. Slice in half. Using a spoon, scoop out seeds. Cut into cubes; you should have about 6 cups.
Place cantaloupe in blender; blend until smooth.
Using a fine mesh sieve or cheesecloth, strain cantaloupe purée into a pitcher. You should have about 2 cups.
Add tea, lemon juice, and maple syrup. Stir to combine.
Divide between four glasses filled with ice.
Nutritional Information
Per serving (about 1 cup): Calories 45, Fat 0.2 g (Saturated 0.1 g, Trans 0 g), Cholesterol 0 mg, Sodium 20 mg, Carbohydrate 11 g (Fibre 1 g, Sugars 10 g), Protein 1 g.
Tips
Save time by purchasing pre-cubed cantaloupe at the grocery store. You will need about 6 cups.
Save cantaloupe flesh for morning smoothies.